Delta Sigma Pi Achieves 40th Anniversary Fundraising Goal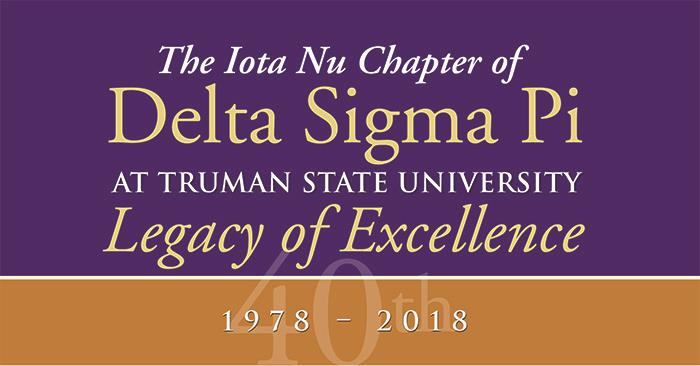 During the 2018-19 academic year, the Iota Nu chapter of Delta Sigma Pi celebrated its 40th anniversary. To honor this milestone, many members of the business fraternity gathered on Truman's campus during the fall semester to reminisce and celebrate.
One of the elements of the anniversary celebration was a fundraising campaign to generate $40,000 to establish the
Delta Sigma Pi Legacy of Excellence Fund
at Truman. A campaign timeline of July 1, 2018-June 30, 2019 was set. Through the generous philanthropic support of the Iota Nu brothers, the campaign goal was exceeded with nearly two months remaining in the campaign.
The fund currently has a value of more than $42,000 and is open to receive additional contributions. The fund will be used to provide ongoing support for capital projects and professional development experiences in the School of Business.
Since the chapter's founding in 1978, it has been consistently known for excellence. The chapter has been recognized regionally, provincially and nationally, winning awards for professional programming, community service, fundraising and overall excellence.