Faculty and Staff Recognized at Service Luncheon
Members of the faculty and staff celebrating their retirement, 5th, 10th, 15th, 20th, 25th, 30th or 35th anniversaries of service to Truman were honored at the annual Service Recognition Luncheon, May 14, in the Student Union Building Georgian Room.
In the photo above are the 2018-19 retirees honored at the Service Recognition Luncheon. From left to right: Melody Chambers, Susan Hamilton, Kathy Conner, Heidi Crist Templeton and Regina Morin. Not pictured: Stephen Allen, Alcidean Arias, James Guffey, Debra Mollick, James O'Donnell, Sherri Palmer, Ronald Rybkowski, Mustafa Sawani, Karl Schneider, David Schutter, Robert Techau and Wynne Wilbur.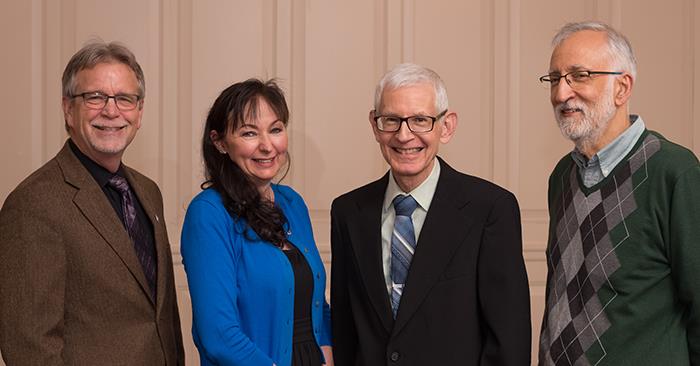 Pictured above are the 35-year honorees. From left to right: Winston Vanderhoof, Teresa Wheeler, Gregory C. Richter and Joseph Benevento. Not pictured: Monica Barron and Cheryl Cragg.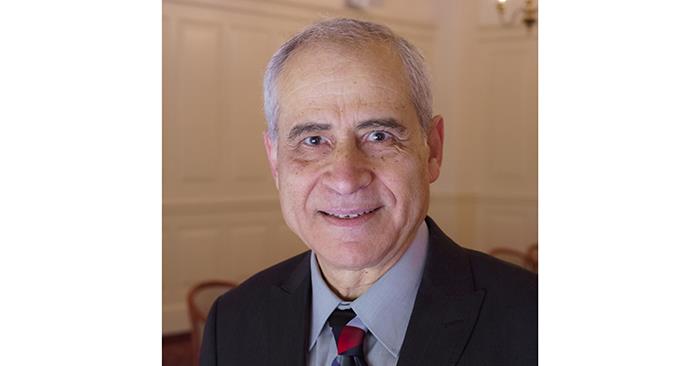 Nabil Alghalith was recognized for celebrating his 30th anniversary of service to Truman. Not pictured: Julianna Moore, Steve Nelson and Vaughn Pultz.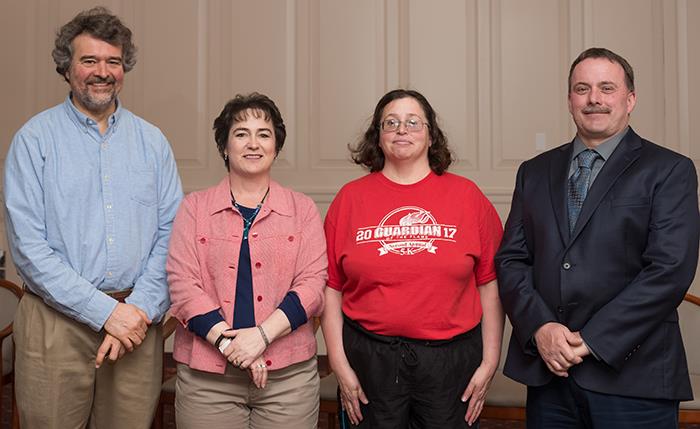 Pictured above are the 25-year honorees. From left to right: Todd Palumbo, Gayla McHenry, Patty Sutton and John Stewart. Not pictured: Michael J. Adams, Michelle Boyd, Carolyn Cox, Mark Hatala, Kris Hurley, Lillian Jackson, Steven D. Reschly and Matthew Tornatore.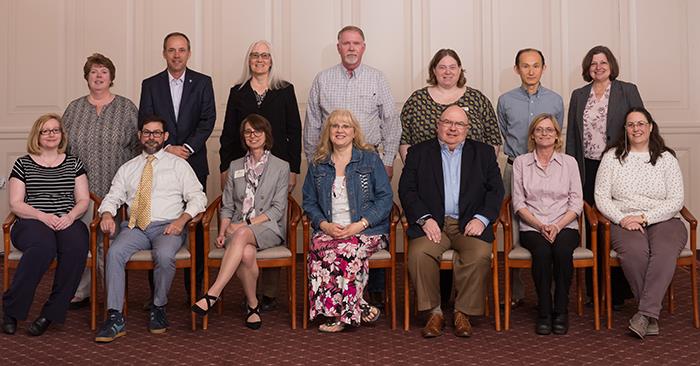 Pictured above are the 20-year honorees. Seated, from left to right: Karen Vittengl, Aaron Fine, Janet Romine, Lisa Marie Glaubitz, Kevin Minch, Jackie Stewart and Carol Thatcher. Back row, left to right: Kris McKim, Jerry Wollmering, Marcy Graham, Gary Fagan, Karol Carpenter, Masahiro Hara and Sally Herleth. Not pictured: Tim Acton, Dan Antal, Jeff Arabas, Marc Becker, Bobbie Burnett, David Cameron, Brenda Embree, Laura Fielden-Rechav, James McCormick, Chad Mohler, Marc Rice, Philip Ryan and Dana Smith.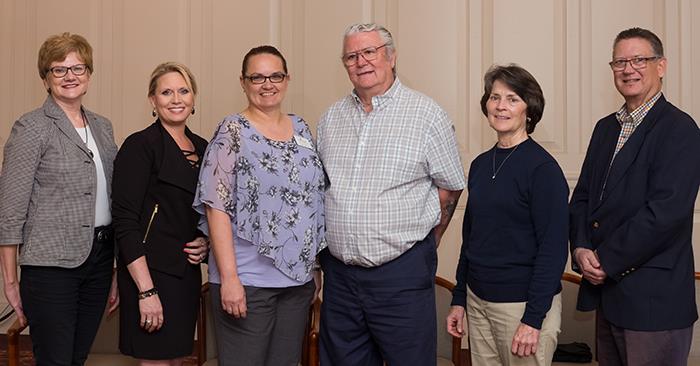 Pictured above are the 15-year honorees. From left to right: Polly Matteson, Andrea Richards, Jammie Tipton, Paul Van Hoose, Janice Clark and Charles Boughton. Not pictured: Shelia Berkowitz, Alan Davis, Roberta Donahue, Ernst Hintz, Shandra Morin, Lenora Rogers, Barbara Smith-Mandell and Anton Weisstein.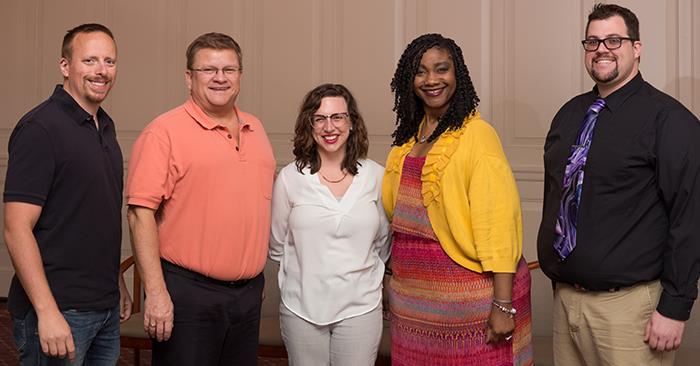 Pictured above are the 10-year honorees. From left to right: Aaron Rooks, James W. Hammerstrand, Kara Jo Levery, Joyce Johnson Carnes and William Nelsen. Not pictured: Douglas Ball, Curt Blakely, Alice Davis, Beverly McKim, Pamela Melvin, Gregg Nesbitt, Michael Rudy and Teresa Tucker.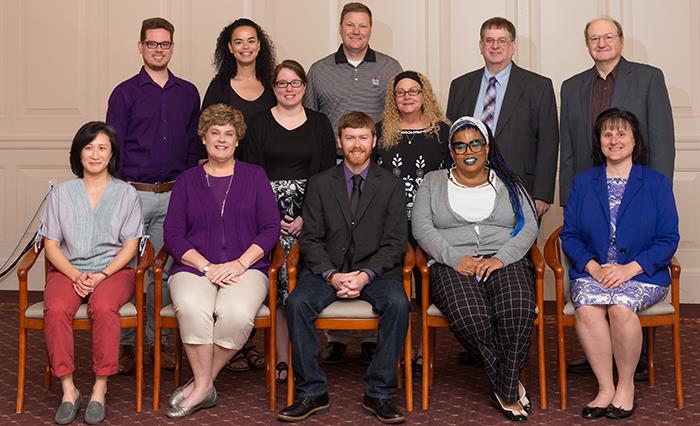 Pictured above are the five-year honorees. Seated, from left to right: Yuna Ferguson, Dana Rigby, Jared Young, Carol Bennett and Jeanne Harding. Standing, from left: Christopher Outzen, Chandrika Collins, Vanessa Williams, Steven Petersen, Patricia Bonzani, David C. Price and Steven Brookhart. Not pictured: Suzanne Barnes, Jocelyn Cullity, Lori Elschlager, Jennifer Hayden, Jackie Hester, Stacey Kaden, Shelby Miller, Curran Prendergast, Jocelyn Prendergast, Jason Ragas, Tammy Ratliff, Brandy Schneider, Jeremy Shaver and Danielle Yakle.