Vintage Toys Among New Library Exhibits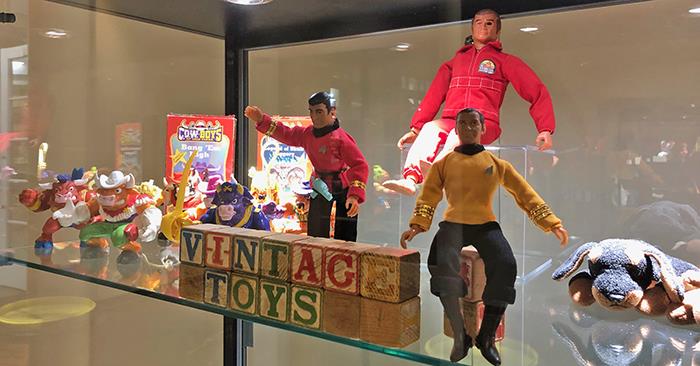 Pickler Memorial Library has several new exhibits on display.
Guest authors and illustrators of the University's upcoming Children's Literature Festival, taking place April 5, are featured in the library's gallery surrounded by a display of vintage toys and games.
The horn book was once one of the most important educational tools in existence. Before its swift plunge into obscurity, it was used for nearly 400 years in one-room schoolhouses, classrooms and homes. Visitors can investigate this history as told by Maura Shimmens, who uses a small collection of facsimile horn books and photographs to demonstrate how invaluable this teaching instrument was.
The Chinese Export Porcelain exhibit allows visitors to explore the patterns and designs often produced in this 18th century industry. Collecting porcelain designed in foreign markets was a popular pastime for Western society during this era. As part of the Special Collections Department, a teaching collection of Chinese export porcelain is showcased in a new exhibit curated by Kathleen Dusseault.