Jenna Fischer Speech Moved to Pershing Arena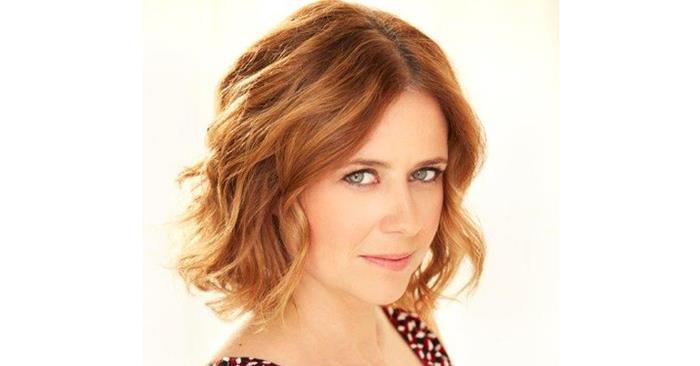 Due to the overwhelming popularity of Jenna Fischer's appearance for the Holman Family Speaker Series at 7:30 p.m. April 5, the venue has been changed to Pershing Arena.
The speech was originally scheduled for Baldwin Auditorium, which has a capacity of about 1,400. Free tickets for that event were claimed within 24 hours. With the venue now switched to Pershing Arena, an additional 800 tickets will be made available.
Anyone who secured a ticket for the event in Baldwin Auditorium will be guaranteed tickets to the event.
Newly available tickets can be claimed here
. With the increased demand, they are now limited to two tickets per person. Tickets can be picked up in advance in McClain Hall 202 starting March 25, or at the door the night of the speech. In the event of a sellout, there will be a stand-by line at the east entrance of Pershing Arena. Any unclaimed seats will be made available starting at 7:20 p.m.
Since graduating from the University with a Bachelor of Arts degree in theatre in 1995, Fischer's career includes more than 50 credits as an actor and producer. An Emmy-nominated actress, she is best known for her role as Pam on the hit NBC comedy "The Office," and she currently stars on the ABC series "Splitting Up Together." Among the feature films in her body of work are roles in "Walk Hard: The Dewey Cox Story," "Blades of Glory" and director Clint Eastwood's 2018 picture "The 15:17 to Paris." After completing "The Office," she starred in the off-Broadway production of Neil LaBute's play "Reasons to be Happy."
Fischer's career in Hollywood goes beyond her acting duties. She starred in, and produced, the movie "The Giant Mechanical Man," and she is currently producing and developing the comedy television series "National Parker" for Freeform. In 2017, she wrote "The Actor's Life: A Survival Guide," which documents her path to becoming a professional actor.
Fischer will sign copies of her book for a limited time following the presentation. There is no guarantee everyone in line will be able to get a book signed. Copies of "The Actor's Life: A Survival Guide" can be
purchased in advance through the University Bookstore
. Attendees must have a copy of the book for access to the signing. No other materials or memorabilia will be signed and there will be no photography or video allowed during the talk or book signing.
The Holman Family Distinguished Speaker Series was created in honor of Squire Paul and Meeda (Daniel) Holman by their children to honor their parents' long association with Truman. It is funded through an endowment with the Truman State University Foundation. For more information, email
pr@truman.edu
or call 660.785.4016.