Professor to Perform in China, Students to Perform at Conference in May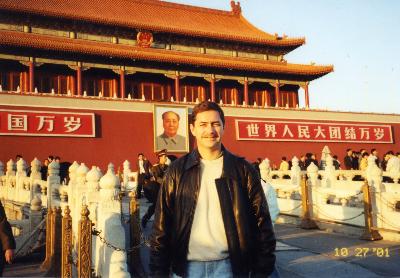 Gregory Jones at Tiananmen Square at the entrance of the Forbidden City during an earlier trip to Beijing.

Gregory Jones, professor of music, will perform the opening night recital for the inaugural conference of the China Trumpet Guild May 16-21 at the prestigious Central Music Conservatory in Beijing.
He will offer master classes on performance and the history of the trumpet during a weeklong gathering of trumpet professionals from across Asia and the world. Following the conference, he will continue a recital tour to several other conservatories and universities in China. This is the third performance tour of China for Jones.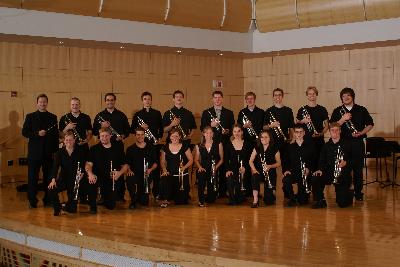 The Truman Trumpet Ensemble, pictured above, under the direction of Gregory Jones, has been invited to perform at the Conference of the International Trumpet Guild in late May at the University of Massachusetts. This is the third selection for the Truman Trumpet Ensemble in a competitive recording process. The ensemble performed in 1990 in Washington, D.C., and in 1999 at the University of Richmond for this worldwide gathering of trumpet performers, teachers and students.