Golden Dragon Acrobats Return to Baldwin Auditorium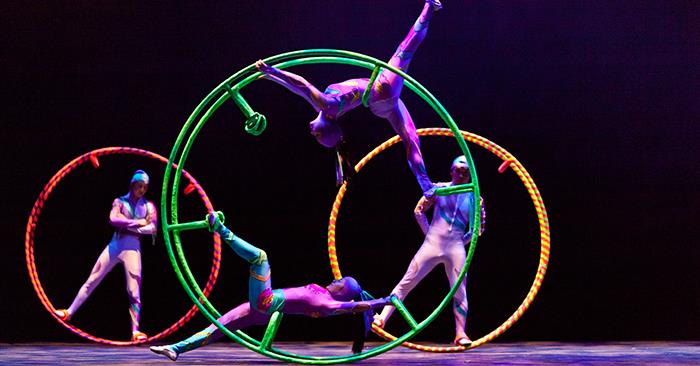 The Golden Dragon Acrobats will return to Kirksville for the final Kohlenberg Lyceum Series show of the season at 7:30 p.m. Feb. 17 in Baldwin Auditorium.
The Broadway veterans hail from Cangzhou, Hebei province in China and have toured the United States continuously since 1978. Its members are athletes, actors and artists who have studied and trained for their craft since early childhood. Representing a time-honored tradition that began more than 25 centuries ago, the Golden Dragons utilize award-winning acrobatics, traditional dance, spectacular costumes, ancient and contemporary music and theatrical techniques to present a show of breathtaking skill and beauty.
Tickets will be on sale starting Feb. 2 and may be purchased online at
lyceum.truman.edu
or at
Edna Campbells
in downtown Kirksville. They will also be available between 10:30 a.m. and 3:30 p.m. Monday-Friday at the Truman cashier's window, located on the first floor of McClain Hall. All tickets are $5.50 (includes tax).
Questions regarding the Kohlenberg Lyceum Series can be directed to
pr@truman.edu
or 660.785.4016. More information on the Golden Dragon Acrobats is available at
goldendragonacrobats.com
.