Celebrating 150: Ophelia Parrish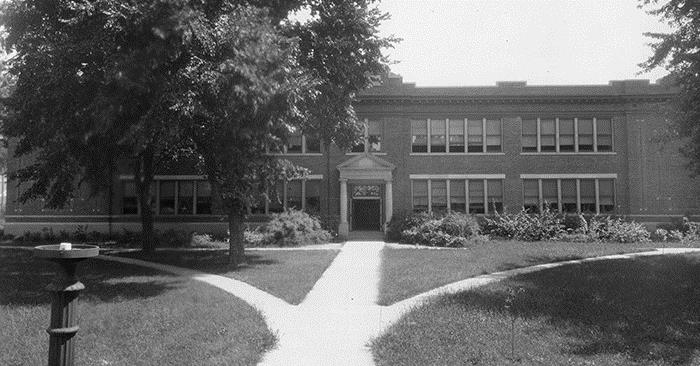 The Ophelia Parrish Building as it appeared in 1929. Originally constructed in 1923, the building received major expansions in 1939 and 2002. Photo courtesy of the Pickler Memorial Library Special Collections Department.


Today, the Ophelia Parrish Building is Truman's cultural hub, serving as the home of the art, music and theatre programs. One of the oldest edifices on campus, it has served a few distinct roles for the University since its construction, and it continues to honor its namesake more than a century after her passing.
Ophelia Parrish was the first faculty appointment made by University president John R. Kirk when he named her supervisor of the demonstration school. This was an elementary school operated on campus by the faculty as a practice school for its student teachers. In 1903, when the decision was made to consolidate all the departmental libraries into one central college library, the Board of Regents selected Parrish as the first full-time librarian and gave her the assignment of organizing the new facility.
Parrish passed away in 1915, and when a new model school was built in 1923 it was fittingly named in her honor.
By 1939, the building was expanded to include a gymnasium and library, which served it well when it was eventually converted to the local junior high school. Later, Truman conducted classes in "OP" for years before eventually renovating and expanding it again in 2002. Among the additions included with that particular project were the University Art Gallery, the 240-seat James G. Severns Theater and the 500-seat Performance Hall.
A more complete biography for Parrish can be found online at
library.truman.edu/archives/biographies/parrish.asp
. Details on additional buildings are available at
truman.edu/about/our-campus/facilities
.