Elsberry to Deliver Commencement Address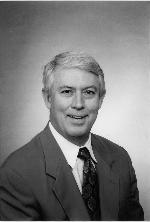 Howard Elsberry
Howard Elsberry, president and CEO of Westlake Hardware, Inc., will deliver the Truman commencement address at 2 p.m., May 13, at Stokes Stadium. A reception will follow at Red Barn Park.
Elsberry earned his degree in business administration from Northeast Missouri State College in 1964. Immediately after graduation, he joined T.G. & Y where he worked his way through their management training program.
In 1966, Elsberry left T.G. & Y to join Westlake Hardware, based in Moberly, Mo. He began his Westlake career as assistant manager at Columbia, Mo. Two years later, he opened the Westlake in Fulton, Mo., and stayed as store manager there until 1975. At that time, Elsberry was promoted to vice president with duties in special projects, store supervision, warehousing and transportation, and real estate.
In 1988, he was named chairman of the Board of Directors' Executive Committee. In 1989, Elsberry was promoted to executive vice president and chief operating officer.
He was elected president and CEO in 1991, when Westlake had 47 stores and annual revenues of $106 million. During his leadership, sales have doubled to $215 million while the store count has increased by 76 percent.
In addition to his duties at Westlake, Elsberry is a member of the Missouri Chamber of Commerce, where he is also past chairman. He served for many years on the Hawthorn Foundation. Elsberry and his wife, Anne ('64), are active supporters of numerous charitable organizations in the Kansas City area.