Big Event Has Great Turnout
More than 1,100 Truman students volunteered their time to show their appreciation for the Kirksville community at the 14th annual Big Event.
Through the help of the SERVE Center, these students were matched with more than 250 job sites around town. Job sites ranged from helping individuals in the community with home maintenance, such as trimming bushes and raking leaves, to large-scale community projects, including building a playground for Faith Lutheran. Students also lent a hand to community partners such as the LIFE Ability Center and the Judevine Center for Autism.
The Big Event is one of the largest one-day, student-run service projects hosted nationwide. It allows students to display their gratitude to the Kirksville community for their continued support and contribution to the University.
For more information about the Big Event, or to learn about more service opportunities, visit
serve.truman.edu
or contact the
SERVE Center
at 660.785.7222.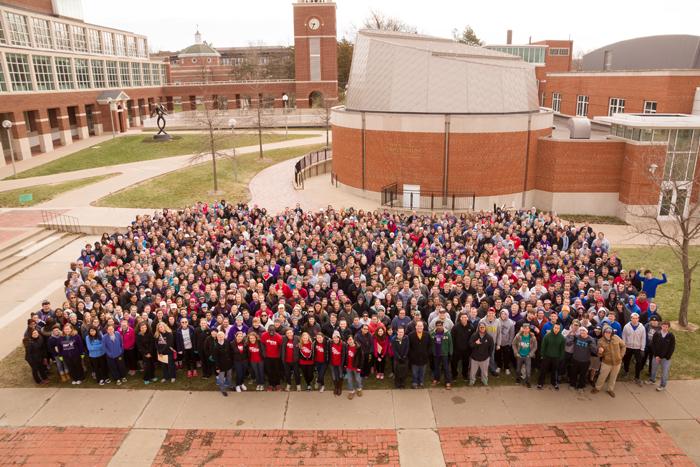 Truman students gather for group picture on the morning of the 2015 Big Event.