Bentele/Mallincrodt Executive-in-Residence Program Hosts Joseph Mooney
Joseph Mooney, chief financial officer (CFO) for Lodging Hospitality Management will serve as the Spring 2015 Bentele/Mallinckrodt Executive in Residence.
During a campus-wide presentation at 3:30 p.m. Feb. 23 in Violette Hall 1000, Mooney will discuss "The Hospitality Industry: A Behind-the-Scenes Look at Hotel Management Operations." He will also be speaking in several classes while on campus.
Established in 1986, Lodging Hospitality Management (LHM) is an independently owned and operated lodging and hospitality management company. During the past 28 years, LHM expanded its portfolio with 17 hotel properties–both upscale, independent and brand affiliated hotels, eight restaurants and two commercial properties.
Mooney is the investor, leader, insurer of relationships and is responsible for the overall financial operations of the company and all its hotels, including establishing internal controls and measurements necessary for profitable and strategic top line growth. Mooney's major accomplishments include initiating channel, product and program changes to increase sales by 300 percent. In addition, Mooney created process and product improvements to increase gross profit by 50 percent.
Prior to his tenure at LHM, Mooney rose through the ranks from corporate controller to chief financial officer/chief operation officers at the EAC Corporation (d.b.a. The EckAdams Company) and was with the company for nearly 30 years. His advancement through the financial, sales and operations areas honed his skills in leadership, analytical problem solving and team building in a variety of disciplines.
Mooney serves on the board of the CA St. Louis and is a member of several community organizations, including Ronald McDonald House and St. Vincent de Paul. He also serves on the board of Gateway Region YMCA and the Treasury Board for Enterprise Bank. Mooney's three children are all graduates of Truman.
The IMCERA Group (Mallinckrodt) endowed the Raymond F. Bentele/Mallinckrodt Executive-in-Residence Program in 1993. The program brings top-level executives to Truman to share their experiences and perspectives with students and faculty.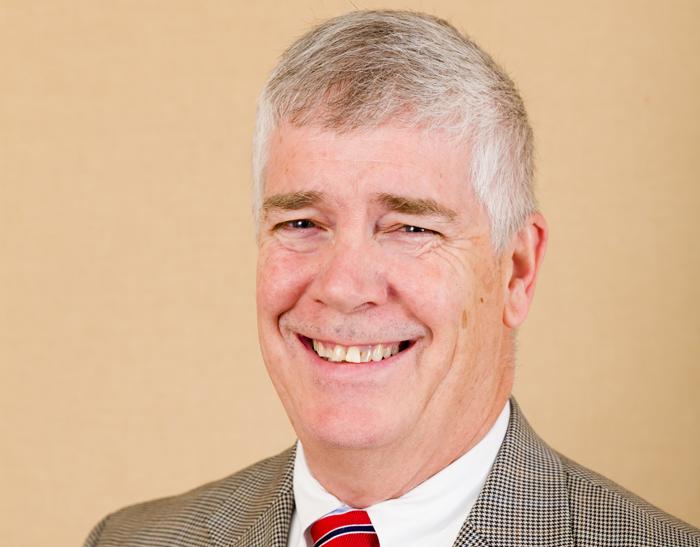 Joseph Mooney