Campus Host Annual Piano Festival
The 32nd Annual Truman Piano Festival will take place Feb. 20 and Feb. 21 in Ophelia Parrish Performance Hall.
The festival includes performances by a feature guest artist, Truman students and a competition for the Truman Piano Fellowship, a four-year full-ride scholarship to an incoming Truman piano major.
This year's featured guest artist is Dr. Pamela Mia Paul. Paul is both a brilliant performer and a deeply dedicated teacher. On stage, she has performed with the world's great orchestras. She has given concerts throughout the United States, as well as in Europe, the People's Republic of China, South Korea and Turkey both as soloist and as chamber musician. In the studio, or in the setting of a masterclass, she is an internationally sought-after pedagogue whose students hold teaching positions throughout the United States and Asia, and who have participated in and won competitions including the Nina Widemann Competition and the Naumburg International Piano Competition. Paul has commissioned and premiered works for the piano; Robert Beaser's Piano Concerto, which was written for her, had its world premiere in the United States with the St. Louis Symphony, and in Europe with the Monte Carlo Philharmonic.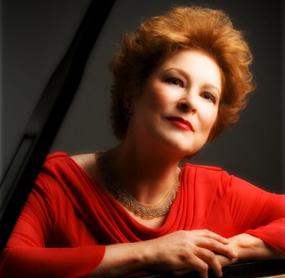 Dr. Pamela Mia Paul
Paul received her Doctor of Musical Arts, Master of Music and Bachelor of Music degrees from the Juilliard School. She is currently Regents Professor of Piano at the University of North Texas and is a Steinway artist.
Truman Piano Festival Events
Feb. 20
8 p.m.
Paul will perform a solo recital that features the Brahms "Handel" Variations plus works by Mozart and Chopin
Feb. 21
9:30 a.m.
Paul will conduct master class featuring three Truman piano majors
1:30 p.m.
Competition for Truman Piano Fellowship
All events are open to the public, free of charge.