Welcome Week Activities Continue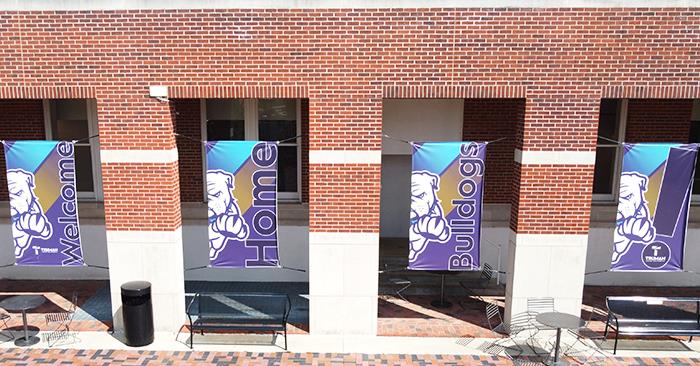 Aug. 29
Open House – Student Health Center/University Counseling Services
4-6 p.m.
McKinney Center
Students, faculty and staff are invited to drop by and meet the therapists, nurse practitioners, nurses and supporting staff for the Student Health Center and University Counseling Services. This is a chance to learn more about the services offered and tour the facilities. Free lemonade and cookies will also be available.
Bonus Bucks
20% bonus for every $100 deposited on a dining card. Ends Sept. 2.
Roommate Agreements
Due by Sept. 2.
Aug. 30
Pictures with the President
6-7 p.m.
West Campus Suites
WCS residents will be able to pose with President Thomas and take a picture with her to kick off their year at Truman.

Aug. 31
National Trail Mix Day
2:30-3:30 p.m.
Quad
Treats with President Thomas
6-7 p.m.
Campbell Apartments
Go door-to-door to reverse trick-or-treat with President Thomas and the residents of Campbell.
Activities Fair – Find Your Flock
12-5 p.m.
Student Union Building
This event is a great way to learn more about numerous campus and community organizations.
Sept. 2
National College Colors Day
10-11 a.m.
Fountain Area
Rally Towel Give-A-Way to those wearing purple.
Bonus Bucks
Last day to purchase bonus bucks.
Roommate Agreements
Last day to submit roommate agreements.