ITS Upgrades Several Systems Over the Summer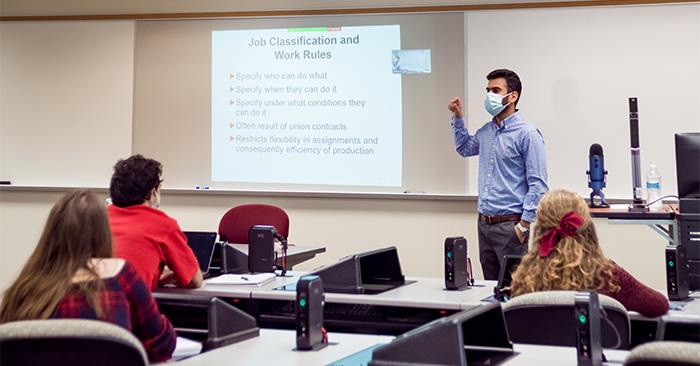 Over the summer, every classroom on campus received one or more technological upgrades to enhance the student experience.
In 97 classrooms, older control systems were replaced with the new Pixie system. In 17 classrooms, regular monitors were replaced with touch-screen units to provide more interactive capabilities in a large space. New projectors and projection boards were installed in 23 rooms, while speaker systems were upgraded in 39 rooms to accommodate hybrid teaching techniques. More than 57 teaching consoles and 121 student-use computers across campus were also replaced. In addition, 1,700 new wireless access points were installed in residence halls providing students with higher bandwidth speeds.
Classroom and lab software can now be accessed on
view.truman.edu
from a personal computer or one of the 600 zero client workstations on campus that were replaced with new hardware. ITS has installed a new storage system and is in the process of migrating applications and services to utilize this new infrastructure. More updates on that will be available in the future. If any problems or issues are experienced with these new improvements contact ITS so they can address the problem as soon as possible.
Last spring and summer, Truman introduced a new portal for new students and early adopters. This system offers the convenience of email, the engagement of social media, the power of group activities, online access to student, faculty and employee services and much more. This new system will replace TruView later in the fall semester, but anyone can start using it now. Those interested in learning more can attend an overview session. Sign up is available
here
.
The ITS Service Center offers many technical resources and assistance. Anyone having technical difficulties or needing additional technological services can call 660.785.4544 to contact the Help Desk, submit an
online work request
or visit the IT Service Center located in Pickler Memorial Library 203. Visit
its.truman.edu/get-help
for more information.