Wall Street Journal Now Available in a New Format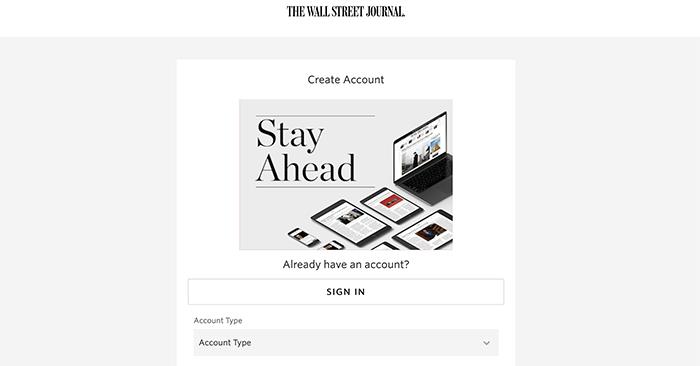 Pickler Memorial Library has partnered with The Wall Street Journal to provide school-sponsored memberships to students, faculty and staff. This membership can be used to get unlimited access to
WSJ.com
, Wall Street Journal mobile apps, newsletters and podcasts. The Wall Street Journal provides articles on job preparation, financial advice and career insights through the WSJ student center. Students also have the opportunity to be published on their website through the newsroom's Young Audiences call for submissions on WSJ Opinion's Future View Series. Professors can integrate content into their course through custom professor tools and resources found at the WSJ professor hub.
To activate an account, visit WSJ.com/Truman and register using a Truman email account. Students will be asked for their graduation month and a year in order to gain uninterrupted access during their time at Truman. Faculty will be asked to refresh accounts annually. For those who already have an account and have questions about the school-sponsored membership, call 1.800.JOURNAL or
emailsupport@wsj.com
.