Student Success Center Provides Multiple Resources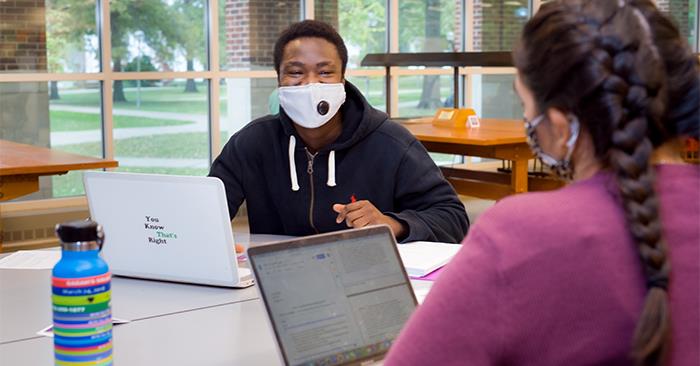 Truman's on-campus Student Success Center can help assist new and returning students in a variety of areas.
The Student Success Center is a free resource students can utilize throughout their college experience. Located in Pickler Memorial Library 109, with individual offices nearby, the center is open 8 a.m.-5 p.m. Monday through Friday, with some services such as tutoring available after hours. The center offers a wide range of services that can help students, whether it is to improve their skills or seek specific help.
The center is actually a group of service offices with the objective of serving as a one-stop shop for student needs. It consists of the Center for Academic Excellence, Tutoring Center, Writing Center and Office of Student Access and Disability Services, as well as reference librarians. Each office offers various individualized services to help students achieve their goals.
The Center for Academic Excellence provides assistance with choosing a major or minor, making a four-year plan and understanding University policy. It also hosts several workshops on a variety of topics including study skills and time management.
Reference librarians are an excellent way to learn about all the information resources available at Truman. The Tutoring Center provides free tutoring and is available for a majority of courses, while the Writing Center is where students can go for general feedback or guidance on any paper. The Office of Student Access and Disability Services provides accommodations for disabilities, such as mental and physical, short-term and long-term.
Students can schedule an appointment by visiting the center during business hours and speaking with a receptionist or advisor on duty. They can also schedule an appointment by
individual department websites
. In most cases, students will have the option of scheduling an in-person or Zoom appointment. For more information, visit
excellence.truman.edu
.