Stopping COVID is a Community Effort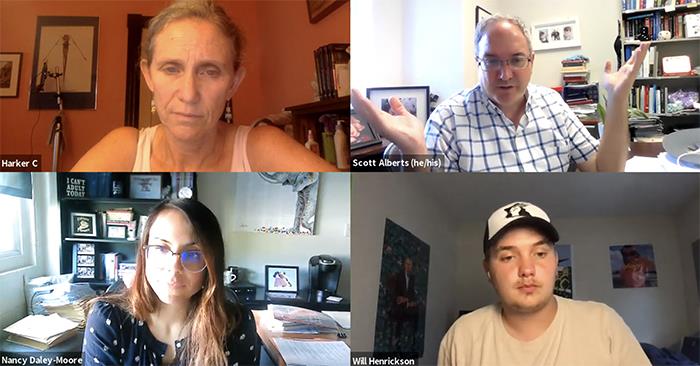 The Faculty Senate COVID-19 Working Group committee discussed Truman-related cases this week after the University's dashboard was updated for the first time this semester.
The University reported eight total active cases among students and employees. The panel – comprised of faculty members Scott Alberts, Nancy Daley-Moore and Christine Harker, and joined this week by student Will Hendrickson – discussed the importance of remembering success against the virus is a community effort. Everyone should continue to wash their hands, mask, quarantine if they may have been exposed, and get the vaccine if they are able.
The Student Health Center at Truman is partnering with Kirksville Pharmacy to host a free Moderna COVID-19 vaccine clinic from 1-4 p.m. Sept. 2 at the McKinney Center on campus. Pre-registration is required and can be completed
here
. Registrants must be 18 or older, and it is preferred, but not required, that they bring their insurance information. For questions or assistance, call 660.785.4182.