Steel Band to Perform in Spring Concert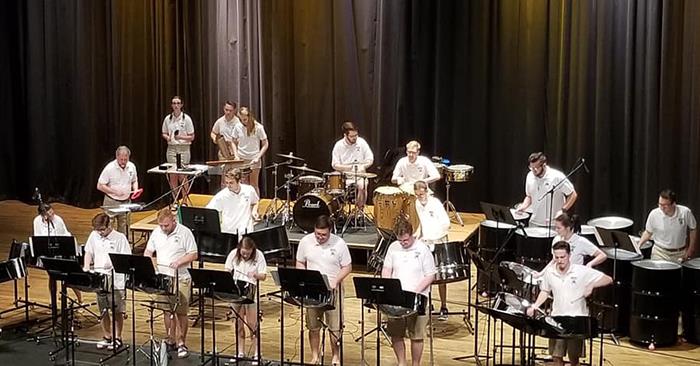 The Department of Music will end this year's spring concert series with a Truman Steel performance at 7:30 p.m. April 30 in Baldwin Auditorium with limited in-person seating.
Directed by Michael Bump, professor of music, this performance will include festive sounds of calypsos, socas, songos, jazz and more from the island nation of Trinidad and Tobago. Admission is free and the concert will also be available via
livesteam
. For more information, contact Bump at
mbump@truman.edu
.