Planetarium Schedule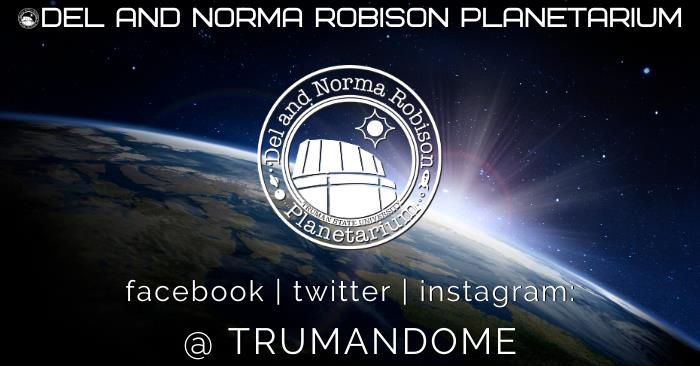 For the most up-to-date schedule of events, visit planetarium.truman.edu. Click here to read the planetarium's weekly newsletter. Due to social distancing practices, seating is limited to 15 per show. Face masks are also required.
Mythology Monday: Exoplanets
6 p.m.
April 26
Tech Talk Thursday: Tech in Your Lifetime
6 p.m.
April 29
Final Frontier Friday: Next-Gen Spaceships
6 p.m.
April 30
Stellar Saturday: Earth Tour
2 p.m.
May 1
Stellar Saturday: Universe Tour
7 p.m.
May 1