Studio Art Students' Work on Display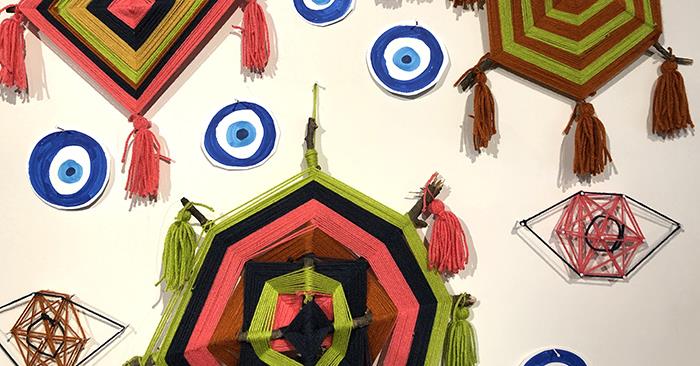 "Watchers" by Truman student Natalie Gruber

"Drawing – Implied" is on display at the University Art Gallery through Feb. 8-25.
This exhibition features works that explore "drawing," the verb, in the abstract, and test the limits of what one considers a drawing. Each artist created a wall-based installation that emphasizes formal decisions to create something that reads as a drawing, considers implied line or lines created by both traditional and nontraditional means, and intentionally incorporates light and shadow to draw in a three-dimensional space.
The gallery hours are Monday through Thursday 8:30 a.m.-7 p.m., Friday 8:30 a.m.-5 p.m., and Saturday from 12-4:30 p.m. Contact
lbigger@truman.edu
with any questions.