Gieseke Named Public Relations Intern
The Truman Public Relations Office has chosen Natalie Gieseke, a senior communication major, as intern for the Fall 2013 semester.
Gieseke is from Blue Springs, Mo., a suburb of Kansas City, and a 2010 graduate of Blue Springs South High School. She is the daughter of Steve and Katie Gieseke.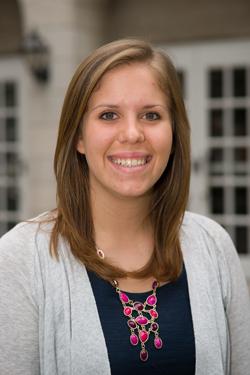 Natalie Gieseke
As intern for the Public Relations Office, Gieseke will help write the online University newsletter, Truman Today. She will also aid in writing and producing the University's magazine, the Truman Review. Gieseke will also assist in planning the 2013 Family Day, write press releases and fulfill other office tasks.
On campus, Gieseke is the service chair for Lambda Pi Eta National Communication Honors Society, a member of Sigma Sigma Sigma social sorority and serves as Truman's campus liaison for Target.
Gieseke hopes to gain valuable real-world experience from her time as the Public Relations intern this semester. She plans to pursue a career in management or public relations.