Portrait and Historical Letter Added to Music Hallway
An article, historical note and portrait have been added to the display in Ophelia Parrish Building.
In the spring of 1994, Thomas Trimborn, professor of music, wrote an article that appeared in the BDGuide (Band Director's Guide), a national magazine that was sent to 20,000 high school and college band directors. The article was titled, "Can We Escape History?" and was written about pioneering individuals who created a path for future musical direction. The article contained his band pioneer portraits that now hang in the Music Hallway of Ophelia Parrish Building.
Frederick Fennell, an internationally recognized conductor and founder of the Eastman Wind Ensemble, mailed a handwritten note to Trimborn after reading the article. The article, note and a portrait of Fennell have been donated and added to the collection of portraits by Trimborn to complete the display.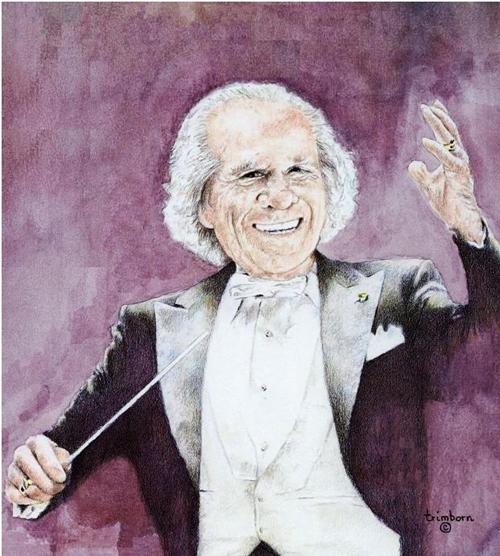 Frederick Fennell