Presidential Historian Michael Beschloss to Serve as Inaugural Holman Family Distinguished Speaker April 14
Michael Beschloss, the award-winning historian and author, will speak at 8 p.m. April 14 in Baldwin Auditorium as part of the Holman Family Distinguished Speaker Series.
Beschloss serves as the NBC News Presidential historian and he appears regularly on "Meet The Press," the "Today" program and "PBS NewsHour." The award-winning historian and author of nine books has been described by Newsweek as "the nation's leading Presidential historian."
Beschloss will speak about his best-selling book "Presidential Courage: Brave Leaders and How They Changed America, 1789-1989." He describes crucial times when courageous presidents took risks and overcame obstacles to dramatically change the future of the United States.
A natural storyteller, Beschloss details the outstanding traits of past presidents and then compares them to the current crop of presidential candidates for an insightful glance into America's political future. He also uses what he has discovered about presidential courage to provide leadership lessons for all of us.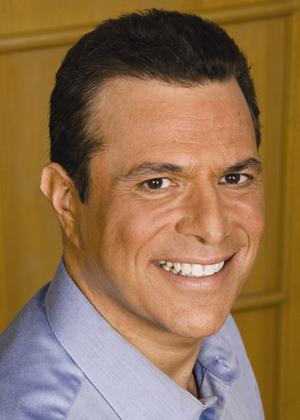 Michael Beschloss
This will be the first installment of the Holman Family Distinguished Speaker Series, named in honor of Squire Paul and Meeda (Daniel) Holman by their children to honor their parents' long association with Truman. It is funded through an endowment with the Truman State University Foundation.
Free tickets may be picked up at the Student Union Building Information Desk or the Public Relations Office in McClain Hall 202. Tickets may also be picked up at Edna Campbells gift shop in downtown Kirksville or the Kirksville High School. For more information on how to obtain tickets, email
pr@truman.edu
or call 785.4016.
Faculty, staff and students can also request Beschloss' book through MOBIUS if the library's copies are checked out. Visit MOBIUS at
searchmobius.org
. Call the Circulation Desk, 785.4533 with questions.