Faculty Mentoring Workshop Set for March 30
Dr. Lois Zachary, an internationally recognized expert on mentoring, will conduct a workshop March 30 on effective mentoring and advising strategies for faculty.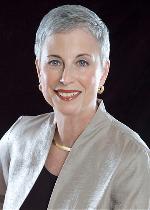 Lois Zachary
In what will be mostly an interactive workshop, Zachary will introduce four key concepts that promote excellence in mentoring and advising. Her best-selling books, "The Mentor's Guide," "Creating a Mentoring Culture" and most recently, "The Mentee's Guide," have become primary resources for Fortune 500 companies, colleges and universities and several federal government departments, including the Department of Education.
Zachary is the president of Leadership Development Services, LLC, a Phoenix-based consulting firm that specializes in leadership and mentoring. She is also the director of its Center for Mentoring Excellence. Zachary has been recognized "as one of the top 100 minds in leadership."
The workshop, which will take place from 5:30-7 p.m. in the Student Union Building Georgian Room B, is sponsored by the McNair Program and is open to all Truman faculty members. Refreshments will be provided. RSVP by March 25 to
mcnair@truman.edu
.