Business Speaker to Discuss Ethics
The School of Business will sponsor ethics speaker Donna J. Werner, professor of philosophy at St. Louis Community College - Meramec (STLCC), from 3-4:30 p.m. March 24 in Violette Hall 1000.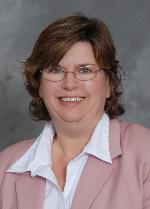 Donna J. Werner
Werner's presentation "What's Ethics Got to Do With It?" will provide a brief introduction to ethics and a discussion of its relevance for business professionals.
Werner served Meramec as interim dean from 2005-2007. Prior to her appointment at STLCC, she served for three years as program coordinator for the Ethics Across the Curriculum program at Saint Louis University. She serves as secretary-treasurer for the Society for Ethics Across the Curriculum and is a member of the American Philosophical Association's Committee on Philosophy in Two-Year Colleges.
In 2010, Werner was selected as the recipient of the Emerson Excellence in Teaching Award for STLCC - Meramec. She earned a Bachelor of Science in business administration (accounting) from the University of Missouri - St. Louis, a Master of Arts in philosophy from Southern Illinois University at Edwardsville and a Ph.D. in philosophy from Saint Louis University.