Several Summer Construction Projects Under Way
Along with the addition to the Pershing Building, several other campus projects are under way this summer, most notably the demolition of the Department of Public Safety Building and parts of the Grim-Smith Building.
The north side of the Grim-Smith Building will be demolished beginning in August. A new façade and entrance on the north side is scheduled for completion in November. The open space created will be landscaped and will feature new walkways and stairs to the north side entrance.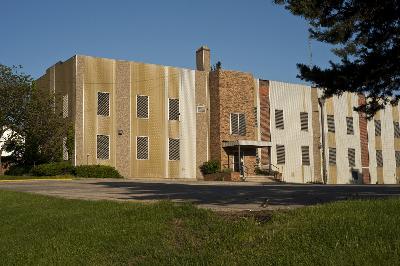 Grim-Smith Building
The Grim-Smith Building has already received some minor interior renovations and the Department of Public Safety will relocate to offices on the first floor. The former DPS building, located to the north of the Student Recreation Center, is scheduled for demolition in August and will be used as green space.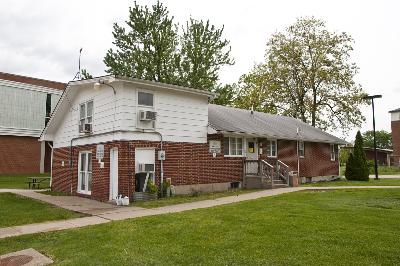 Department of Public Safety Building
Athletics offices are still in the west sides of the second and third floor at Grim-Smith, however, once Pershing Building is complete, the offices will be relocated to the north wing of Pershing Building.
Ryle Hall will also be the site of construction this summer. The north wing will be completed and reopened for occupancy in the fall. The south side will be closed for renovation during 2010-2011 school year. Over the summer, the Ryle Hall kitchen will be completely replaced and the dining hall and lobby will be refurbished.
The addition of a new boiler at the Power Plant, along with new system controls, will allow for more efficient heating on campus and save the University money in utilities costs.
Other work on campus this summer includes renovation to the main corridor in Baldwin Hall, construction of the café in Pickler Memorial Library, and ITS upgrades to the campus fiber optic network and some classrooms. All of this work is scheduled for completion by the fall semester.