Give the Gift of an Alumni Membership to Graduating Seniors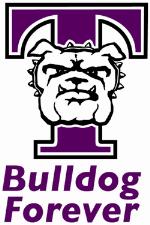 Looking for the perfect gift for a graduating senior? Why not give them the opportunity to network with other Truman alumni and the chance to establish a life-long connection with their alma mater?
An Alumni Chapter membership is a great way for new graduates to develop important connections, and Alumni Chapter membership is HALF-PRICE for recent graduates. Truman has 10 regional Alumni Chapters in Arizona, Chicago, Colorado, Dallas, Iowa, Kansas City, Mid-Atlantic (Washington, D.C. area), Mid-Missouri, Northeast Missouri and St. Louis.
Membership is only $10 for an individual (regularly $20) and $15 for a joint membership (regularly $30). Additional benefits of membership include free admission to most home athletic events, discounts at Truman bookstores, nationwide hotel and rental car discounts, Kirksville hotel discounts, the Alumni Connections newsletter and more!
For more information contact Stacy Tucker-Potter, coordinator of alumni relations at
stuckerpotter@truman.edu
or 785.4167.