Truman Organizations Support Special Olympics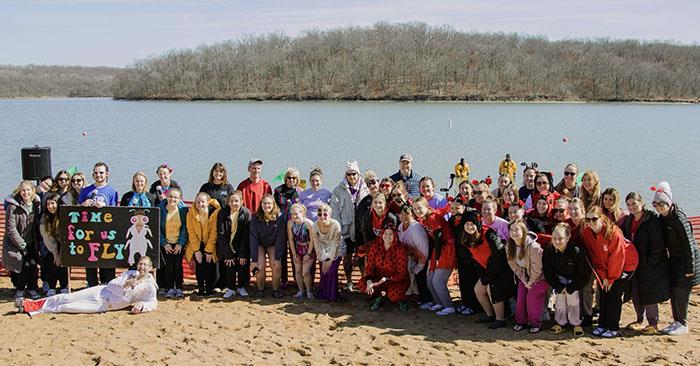 Truman-affiliated teams contributed more than $9,700 to support Special Olympics of Missouri during the annual Polar Plunge, Feb. 25 at Thousand Hills State Park.
In total, six teams had some connection to Truman, including the first-ever Disco Dogs team led by President Sue Thomas. Other Truman teams included: the ASG Duckies; the Diving Doves, comprised of members of Sigma Kappa sorority; the TLS Pandas; and APO Epsilon.
Alpha Sigma Alpha's team, the Ladybugs, was the top-performing group, bringing in a total of $4,419 and earning a coveted Golden Plunger award.
More than $28,000 was raised at this year's Polar Plunge.