Genre-Defying Trio to Perform March 5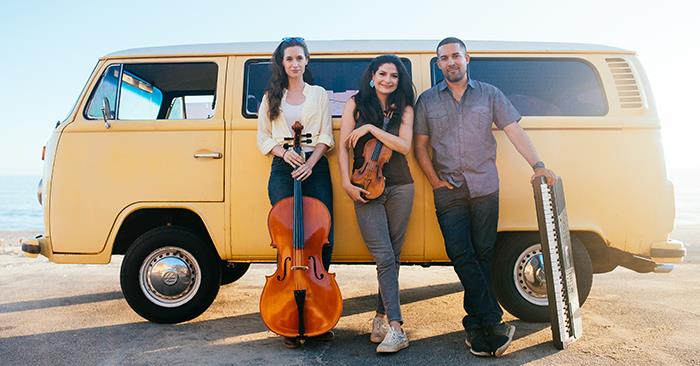 The TAKE3 Trio will perform at 7:30 p.m. March 5 in Baldwin Hall Auditorium as part of the Kohlenberg Lyceum Series.
TAKE3 is composed of violinist Lindsay Deutsch, pianist Jason Stoll and cellist Mikala Schmitz. With a flair for the wild and unexpected, the genre-defying trio brings the refinement of a rigorous classical music background and infuses it with rock-star charisma. Known for their infectious and down to earth onstage personalities, this group leaves their mark on captivated crowds around the country, performing their arrangements of top pop hits, Americana, oldies and everything in between.
Under the leadership of Deutsch, TAKE3 keeps a busy tour schedule performing more than 60 shows around the globe each season. They have also made an impact on the music scene as soloists, touring the world with Yanni, as soloists in front of symphony orchestras and recording tracks for film and television, including as featured soloists on the Netflix hit "The Witcher." TAKE3 and company makes it their mission to impart their love, passion and joy in music-making to all who hear them, using their artistic ability as a conduit for storytelling.
Admission is free but tickets are required. Tickets can be obtained at the ticket window in Baldwin Hall the night of the event, or they can be reserved in advance at the Sue Ross Arts Center in downtown Kirksville, the Admission Office, the Union and Involvement desk, the Kirksville Chamber of Commerce and the Advancement Office in McClain Hall 205. For additional information, visit
lyceum.truman.edu
, call 660.785.4133 or email
lyceumseries@truman.edu
.