Presidential Awards to be Presented at Foundation Celebration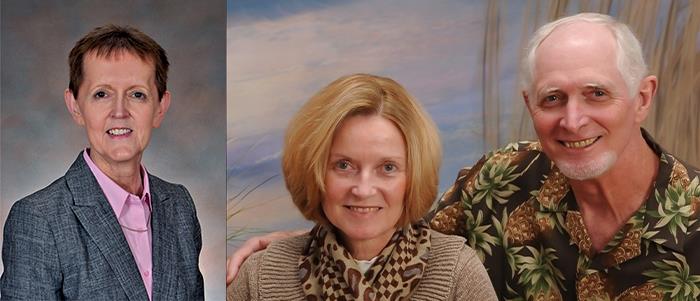 This year's Foundation Celebration will take place at 5 p.m. April 1 in the Student Union Building.
This annual celebration allows Truman and the Truman State University Foundation to express gratitude and recognize donors for the profound impact of their generous financial support. In addition to celebrating new and existing members of the University's prestigious giving societies, the event will provide an opportunity to present the University's Presidential Awards: The President's Leadership Award and the Distinguished Corporation/Foundation Award.
The President's Leadership Award honors select alumni and friends for meritorious service through their gifts of volunteerism, expertise and financial resources. The 2023 recipients of the President's Leadership Award are Steve ('70, '81) and Katherine Justice, along with Dr. Debra K. Kerby ('77, '78), who is being honored posthumously.
In addition to decades of generous financial support for Truman athletics, the Justices also established the Steve and Katherine Justice Athletic Scholarship to support student-athletes at Truman who have demonstrated financial need. Steve served as a member of the Truman Alumni Board of Directors from 1997 to 2000, was appointed as alumni ambassador in 2001 and was recognized as Alumni of the Year in 2015.
Dean Kerby dedicated much of her life to Truman. She earned a bachelor's and master's degree from the University. After pursuing an additional master's degree and Ph.D. at other institutions, she returned to join the faculty in 1982. She spent the following 38 years at Truman, eventually serving as Dean of the School of Business, a position she held at the time of her passing in 2020. She created the Kerby Family Business Excellence Fund, and the gift was fortified with a generous gift through her estate.
The 2023 recipient of the Distinguished Corporation/Foundation Award is The Hearst Foundations, national philanthropic resources for organizations working in the fields of culture, education, health and social services. The Hearst Foundations provided significant financial support to Truman, establishing the Hearst Scholarship – Mass Communications in 1986, the Hearst Scholarship – Fine Arts in 1989 and the Hearst Scholarship Fund in 1998. In 2022, the Foundation provided $100,000 to assist with the development of an innovation lab in Pickler Memorial Library.
Those who wish to attend the Foundation Celebration may RSVP
here
.