Uncommon Practice to Perform Concert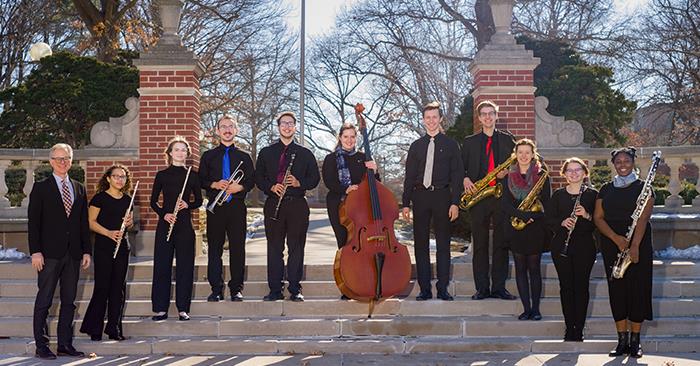 Uncommon Practice will perform a concert dedicated to the performance of the Terry Riley minimalist masterpiece "In C" at 7:30 p.m. March 2 in Ophelia Parrish Performance Hall.
"In C" is one of the most important works in the tradition of minimalism and one of the most unique compositions ever created. Riley's piece has influenced countless musicians in experimental, film and electronic dance music. It has not previously been performed at Truman.
Uncommon Practice is Truman's mixed instrument group that specializes in modern music. This concert will feature an amplified ensemble of 10 students performing a version of "In C" that will last approximately 45 minutes.