Esports Team Competes in First Tournament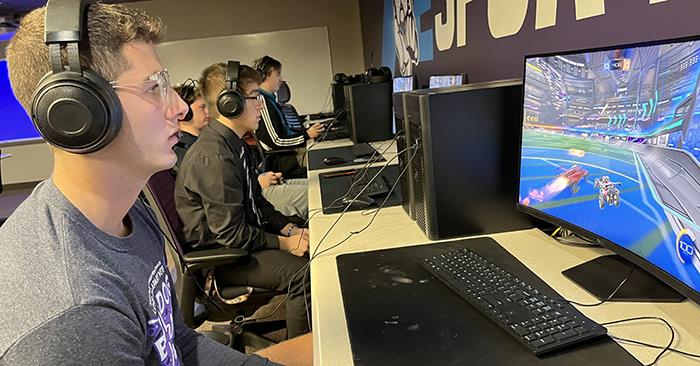 History was made Sept. 25 when the newly formed Truman esports team participated in its first official competition.
Six students played in a Collegiate Rocket League (CRL) tournament. More than 200 colleges and university participated in the tournament.
"I was overjoyed at how the players were able to stay positive and continue working together," said Isiah Slater, Truman Rocket League coach. "They shook off any nerves they had between matches and communicated very well to optimize their performance."
Truman had two teams competing in the tournament, purple and blue. Team purple advanced through three rounds of the double-elimination tournament, while team blue advanced through four rounds.
"Between now and the next qualifier tournament this upcoming Sunday, I am eager to get some practice in for our teams, and to iron out any mechanical issues the players may have," Slater said.
An esports team has been in the works since last year when a committee of faculty and staff researched the possibility of adding the extracurricular activity. A student survey conducted in the spring semester helped determine some of the initial plans, and a dedicated space was created in Barnett Hall. Tryouts were advertised at the beginning of the school year, and the inaugural team is comprised of 20 members.
The Bulldog esports team will not have to wait long for the second competition. The team will participate in another open-play "Rocket League" tournament Sept. 26. Future competitions should be available to stream on the team's
Twitch
.
Participation in esports is open to all students. More information about Truman esports will soon be available on the team website,
esports.truman.edu
. Up-to-date information can also be found on the team
Instagram
and
Twitter
, @TrumanEsports.