Theatre Season Opens with "The Revolutionists"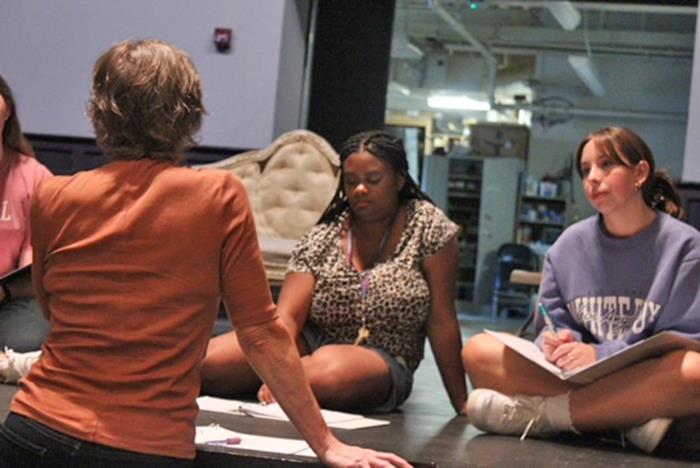 Truman Theatre's first production of the year will be "The Revoluntionists" by Lauren Gunderson and will run nightly at 7:30 p.m. Sept. 28-Oct. 1 in the James G. Severns Theatre.
"The Revolutionists" is a play that combines a good bit of hilarity with some high-stakes drama about four real women during the French Revolution's Reign of Terror. Olympe De Gouge was a playwright who was executed by guillotine for expressing her dissenting opinions. Charlotte Corday was the young woman who assassinated Jean-Paul Marat, a major player in the worst excesses of The Terror.
Marie Antoinette is the former queen in the play, a big fan of ribbons and has moments when she is oddly prescient. The fourth character is Marianne Angelle, a composite character made up of real women who were revolutionary activists in what is now Haiti. The four women spend their time brainstorming revolutionary plays and attempt to beat back extremist insanity in 1793 Paris. The women are united by their dismay over the way this hopeful people's revolution is now sinking into hyper-violent and hypocritical male rhetoric.
The performance has a runtime of 90 minutes with content warnings of violent imagery of the guillotine and brief discussion of sexual abuse. Tickets are $8 and can be purchased at
boxoffice.truman.edu
or at the door. For more information, contact the Truman Theatre Box Office at 660.785.4515 between 12:30 p.m. and 5:30 p.m. Monday through Friday.