ITS Upgrades Several Systems Over the Summer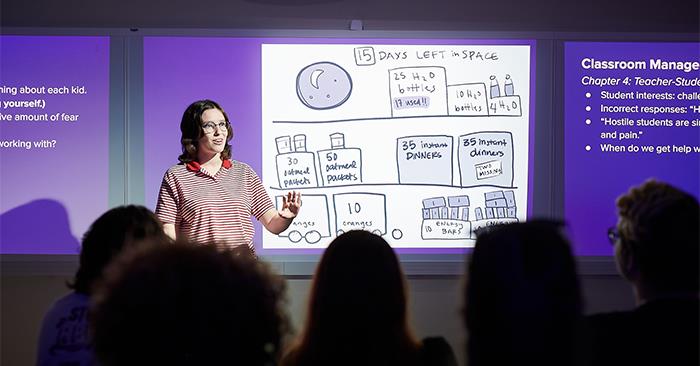 During the summer, ITS made several technological upgrades to enhance the student experience.
The improvements made in classrooms resulted in upgrades to the A/V systems in 13 classrooms, major renovations in four classrooms and upgrades to approximately 40 classroom computer systems. These improvements have resulted in the installation of a state-of-the-art digital anatomy lab and a revamped and more modern theatre lab. All Pershing classrooms are now back online. All of the wireless access points in the academic buildings were also upgraded and these changes enable access to the wireless system at more than twice the speed of the older system.
Major upgrades were completed to Banner, Blackboard, Perimeter Access, the TruView student user interface and a host of other system changes. Several new applications were implemented as well and these systems will provide an improved experience for individuals applying to work at Truman, as well as for alumni and those wishing to donate to Truman.
Instructional design staff were paired with faculty to assist in the launch of online courses supporting the accounting, counseling and applied behavior analysis online programs. In addition, the staff worked with faculty on the changes and upgrades to Zoom environment, and they are planning the launch of the next phase of using Ally to ensure courses are accessible for all students.
As previously announced, Google implemented a substantial change to its service offering, with unlimited storage for the academic community ending in July 2022. The new storage model provides Truman with less free storage than the campus consumes so in order to ensure the free storage allocated to Truman is being used appropriately, a usage quota will be placed on each user account.
ITS assisted with the installation, setup and configuration of the new security cameras on campus and video server.
The ITS Service Center offers many technical resources and assistance. Anyone having technical difficulties or needing additional technological services can call 660.785.4544 to contact the Help Desk, submit an
online work request
or visit the IT Service Center located in Pickler Memorial Library 203. Visit
its.truman.edu/get-help
for more information.