Theatre Presents "Much Ado About Nothing" Nov. 10-13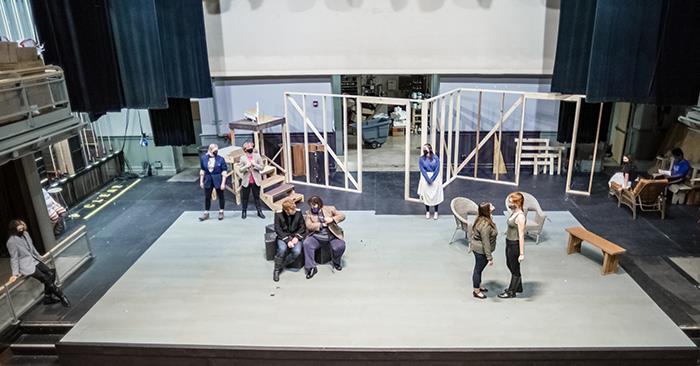 Truman's Theatre Department will perform "Much Ado About Nothing" by William Shakespeare at 7:30 p.m. Nov. 10-13 in the James G. Severns Theatre.
"Much Ado About Nothing" is about Don Pedro's army arriving at Leonato's country estate ready for rest and relaxation after the end of a war. Claudio, a young nobleman, falls for Hero, a fair young woman. Two other young people, Beatrice and Benedick, swear they'll never marry, and a plot is hatched to trick them into falling in love. Later, the veneer of love is stripped away when Hero is wrongly accused and apologies must humbly be made.
"Much Ado About Nothing" is appropriate for audience members of all ages however the heightened text might make it difficult for young children to understand. Runtime is approximately 135 minutes with an intermission.
Tickets are $8 and can be purchased at
boxoffice.truman.edu
. For more information, contact the Truman Theatre Box Office at 660.785.4515 between 11:30 a.m. and 5:30 p.m. Monday through Friday.