Campus Vigilance Apparent in Promising COVID Numbers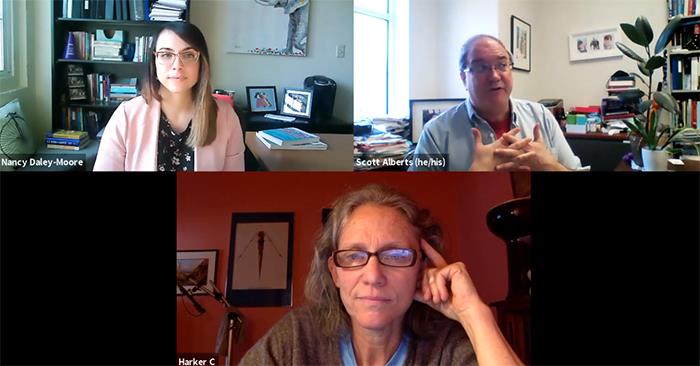 In their weekly meeting, Faculty Senate COVID-19 Working Group committee members Nancy Daley-Moore, Christine Harker and Scott Alberts discussed case numbers, vaccines and the local mask ordinance.
Truman reported zero active cases for the week of April 14. Since returning from spring break the University has twice reported no active cases. The group credited the work of the campus community in actively observing safe practices and in getting vaccinated. Among students and employees, the process is going well enough there are currently no plans for a second on-campus vaccination clinic.
At a recent meeting, the county health board voted to end its mask ordinance effective May 1. Daley-Moore, Harker and Alberts recommend all students and employees continue to wear a mask when in public. The campus mask mandate is still in effect, and everyone is encouraged to follow safe practices by washing their hands, maintaining a social distance and wearing a mask.
A recording of the conversation can be found
here
.