Rec Program Offers Slacklining on the Quad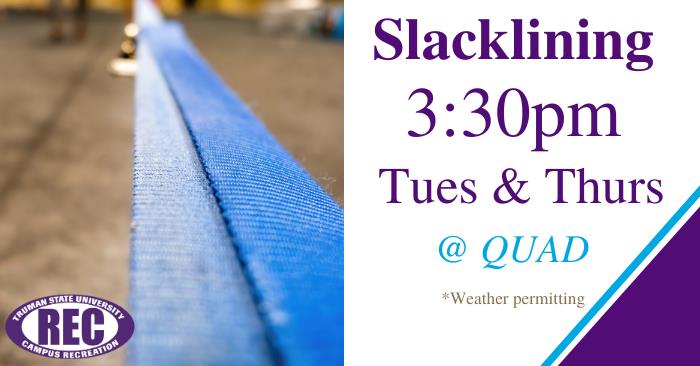 The Student Recreation Center Fitness-Wellness program will be hosting open slacklining from 3:30-5 p.m. every Tuesday and Thursday on the quad, weather permitting, beginning March 16.
Balance is a critical component of daily life. Slacklining not only builds physical balance by strengthening legs and core, but can also help balance personal life by enhancing focus and concentration, relieving stress and improving posture. Come slackline to experience the lasting benefits of more balance. All fitness levels are welcome.