Housing Self-Selection Starts Feb. 23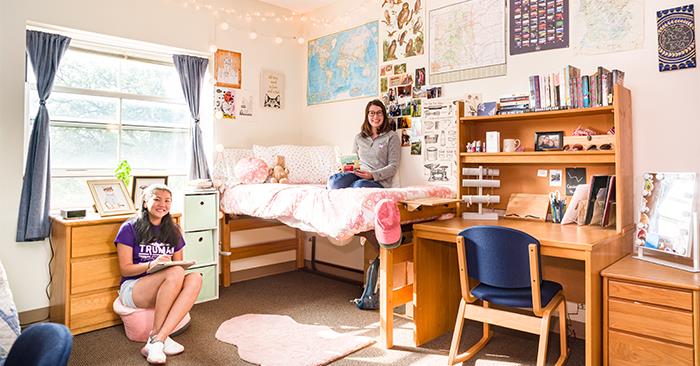 Students interested in living on campus during the 2021-22 school year can now make arrangements to do so.
Living on campus provides easy access to campus amenities, as well as built-in fun and friendship. Researchers have found living on campus improves the likelihood a student will persist in college and go on to earn a bachelor's degree.
Residence Life has several options for students who want to live on campus including single residence hall rooms, apartments and suites for up to four roommates. Spaces are available in Blanton-Nason-Brewer Hall as well as Centennial, Dobson, Missouri and Ryle halls. West Campus Suites and Campbell Apartments are also available, and Truman will once again offer
pet-friendly housing
in Dobson Hall.
Self-selection for housing will follow a schedule based on minimum credit hour requirements:
8 a.m. Feb. 23
Students that have earned 75 credit hours or more
8 a.m. Feb. 24
Students that have earned 45-74 credit hours
8 a.m. Feb. 25
Students that have earned 30-44 credit hours
Feb. 26-March 22
Any returning student may select housing.
Housing renewal applications are currently open on TruView. Under the "Student" tab, click on "Housing Portal." Some scholarships can be put toward the cost of living on-campus. For questions about the housing renewal process visit
truman.edu/residence-life
or contact Residence Life at 660.785.4227 or
reslife@truman.edu
.