Students Can Win $3,000 in Bulldog B.I.T.E.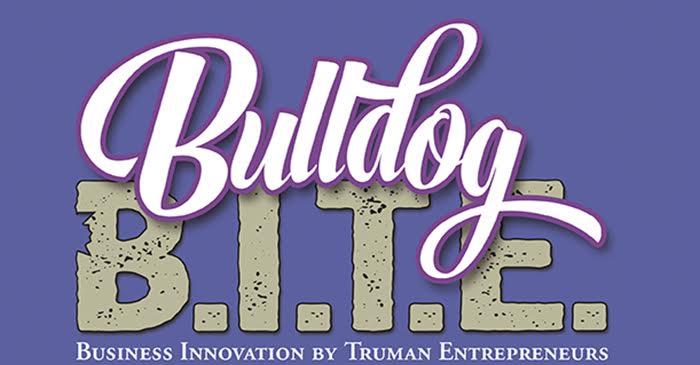 Students with an affinity for business can submit their ideas for the sixth-annual Bulldog B.I.T.E. elevator pitch contest until March 5.
An elevator pitch outlines the concept or idea for a product, service or project in a short period of time, typically from 30 seconds to three minutes. The length of the pitch mirrors the time spent waiting for and riding an elevator in a high-rise building. The purpose of the pitch is to spur the interest of a potential investor or financial backer.
Bulldog B.I.T.E., which stands for Business Innovation by Truman Entrepreneurs, is open to any student or team of students — up to three members — enrolled during the 2021 spring semester. A student or team may submit only one pitch concept for the contest. Participants may pitch a for-profit or not-for-profit concept.
Students will
submit a concept or idea
for a product, service or project in a video pitch no longer than two minutes by 10 p.m. March 5. The video should not include any props, except the product prototype, and should be one continuous shot. Students must also include an executive summary of their concept. The executive summary must contain: name of the individual or team members; problem or issue being addressed by the concept; product description; target market; competitive advantage of the concept; value creation; and expected future use of prize money.
Judges will select six teams to virtually attend the live pitch competition from 4-6 p.m. April 9 to present their product to a panel. The top three finalists will receive cash awards: the cash prize for first place is $3,000; second place is $2,000; and third place is $1,000.
The Bulldog B.I.T.E. is sponsored by Villhard Growth Partners and is coordinated on campus by the Office of Advancement.
For complete details and entry information, visit
bulldogbite.truman.edu
.