Take Steps to Keep COVID Pods Safe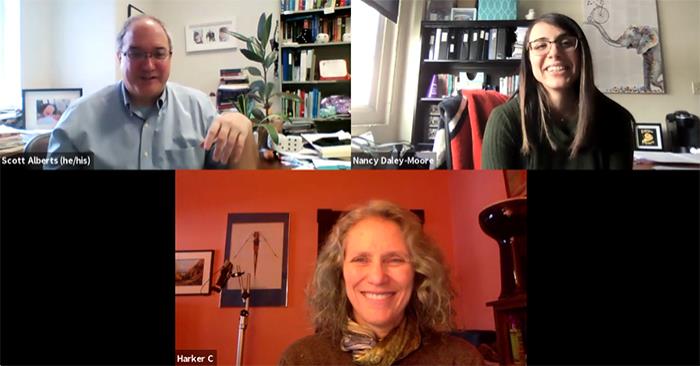 The Faculty Senate COVID-19 Working Group, composed of Scott Alberts, Nancy Daley-Moore and Christine Harker, discussed Truman's numbers for the first week of Jan. 12 during a recent Zoom meeting.
With students back from break, there were a total of 19 active cases among the University community. The group used this as an opportunity to discuss the importance of pods – interacting with a select number of people in order to limit exposure to and spread of the virus. It is important to be thoughtful about who makes up a pod and how to maintain its integrity. Pods are helpful during the pandemic, but they are not invincible. Members should still wash hands, wear a mask and maintain social distance whenever possible.
Other topics of conversation included a look at how schools with well-established practices have fared better in relation to cases, and how one of the best ways to stay safe is to act as if most people have the virus. A recording of their conversation can be found
here
.