Truman Well Represented at Missouri Folklore Society Annual Meeting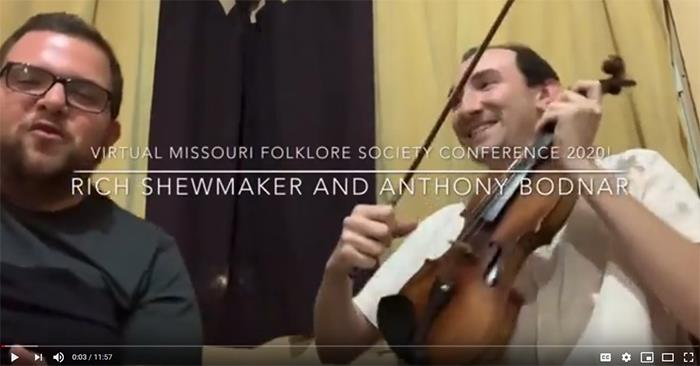 The Missouri Folklore Society's annual meeting, scheduled for Hannibal, was moved online. This year's president was Andrea Davis (retired, Classical and Modern Languages faculty). The meeting was opened by Norma Cantu, president of the American Folklore Society.
Alumna
Sarah Muir
presented on trainlore of Adair County.
Alumni
Richard Shewmaker and Anthony Bodnar
performed three folksongs, with commentary.
Alumnus
Chris Drew
presented research on the use of mimeographed newsletters in the women's movement in Springfield in the early 1970s.
Adam Davis
, professor of English, performed his translation of a minor Serbian epic, "Strahinic Ban."
A major event was the launch of a
novel written by Kirksville native and prominent folklorist Ruth Ann Musick
in 1944, now edited and published by Betsy Delmonico, professor emerita of English, and Neal Delmonico and with a preface by Adam Davis.