Greek Classic Gets Digital Production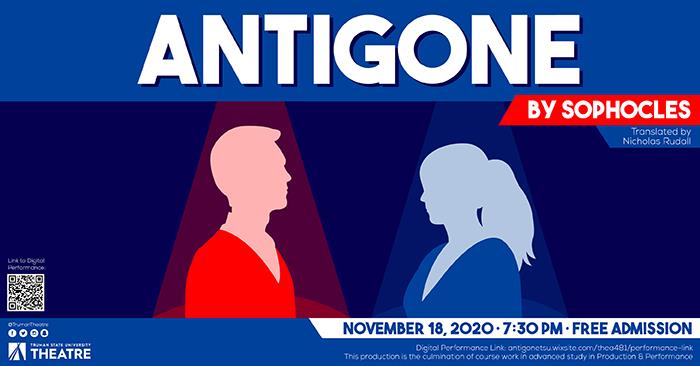 The THEA 48: Advanced Study in Theatre Production and Performance class will present "Antigone" by Sophocles at 7:30 p.m. Nov. 18.
To continue to create safe spaces for members of the Truman and Kirksville communities to experience theatre productions, the play will be streamed online.
In this modern retelling of the classic Greek tragedy, Antigone, a young political activist striving for what she feels is just, faces off against Creon, an aging politician who is desperate to maintain his position of power and make the right choice.
This production contains discussion of war, gore, death and suicide, and includes war and battlefield sound effects. It is intended for audiences 13 and older.
Tickets are free, and a link to the performance can be accessed
here
.