Phi Beta Kappa Welcomes New Members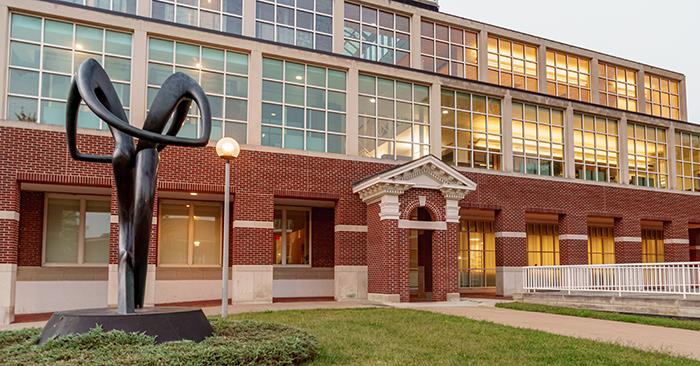 Twenty-four Truman students who were elected to the Delta of Missouri chapter of Phi Beta Kappa Liberal Arts and Sciences Honors Society last spring were officially validated as members by the organization this semester. The induction ceremony, normally conducted at the end of the spring semester, was cancelled due to the ongoing coronavirus pandemic, but these students are now recognized as lifetime members of Phi Beta Kappa.
Founded in 1776, Phi Beta Kappa affirms the value of the depth and breadth of the liberal arts and sciences in American life and honors the achievement of undergraduate students who excel in this regard.
In addition to the students elected as members in course below, Delta chapter also elected as an alumna member Dr. Sharron Sue (Grogan-Bailey) Quisenberry, who received her Bachelor of Science in Education from Truman in 1966. She received her Ph.D. in entomology from the University of Missouri-Columbia in 1980 and went on to have an extraordinarily distinguished career over the next 40 years. Quisenberry currently serves as associate dean for research and faculty and graduate affairs in the College of Veterinary Medicine at the University of Georgia. She was Truman's commencement speaker during the December 2019 ceremony.
The Phi Beta Kappa Members in Course, Class of 2020, are: Karis Dawn Chapman, Carmen M. Cochran, Shannon Elizabeth Fetzner, Cole Harrison Flottman, Johanna Clare Fuehne, Theo David Greer, Mahan Jason Hadjian, Erin Kathleen Hannegan McKee, Mary Susan Hansen, Seleen Janea Hubbert, Kathleen Rose Huggins, Allison Y. Kufta, Addie Marie Leabo, Keaton Jaye Leppanen, Alexandra Jane Miller, Zoe Kathryn Moore, Rachel Elizabeth Owings, Nick Michael Pritchett, Maguire Joseph Radosevic, Will Matthew Schatz, Karie Nicole Schmitz, Avery Mae Schroeder, Maura Clare Shimmens and Madeleine Mary Staley.