Activities Fair Extended Over Entire Week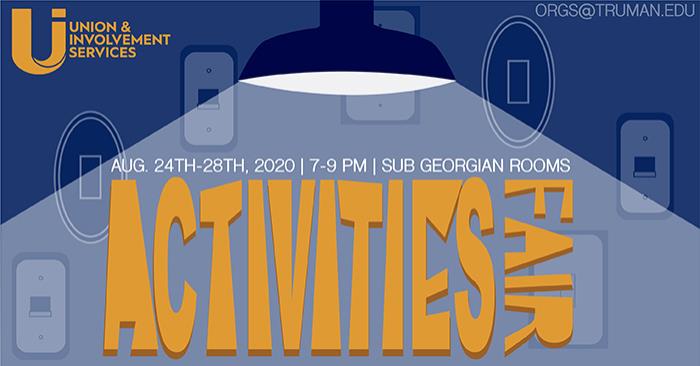 Union & Involvement will host the Activities Fair from 7-9 p.m. Aug. 24-28 in the Student Union Building Georgian Rooms.

This is a great opportunity for students to find organizations to join on campus. Approximately 40 organizations will be showcased each night. Per University policy and CDC recommendations, no more than 250 people will be allowed to attend at one time.

For those not comfortable or able to participate in-person, the U&I will be offering an opportunity for organizations to submit information virtually to share with students so they still have a chance to find an organization.