New App Helps with Daily Checks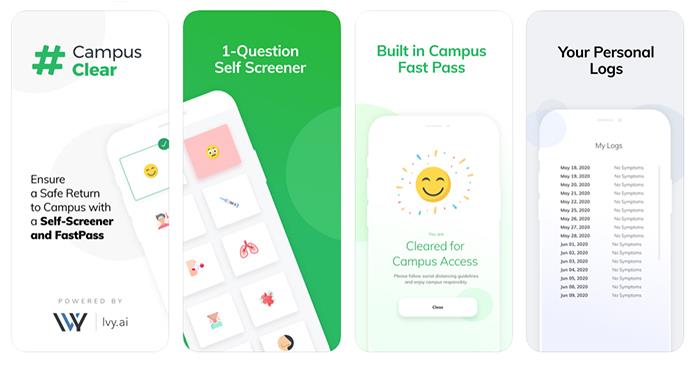 Anyone living, learning and working on campus is required to complete daily symptom checks during the fall semester.
To make this process easier, Truman has implemented the self-screening app #CampusClear. This app allows users to quickly report their health status before going to class or coming to campus. Using the #CampusClear app is voluntary, but highly encouraged.
The app is free and available for both iOS and Android devices through the
Apple App
and
Google Play
stores. Search for #CampusClear, download the app and follow the prompts. When asked to enter an email, use a Truman email address for verification purposes. Do not use a personal email account. For those without a smartphone, #CampusClear offers an
online version
.
The app will prompt a series of questions. Based on responses, users will be told they are "good to go" or given guidance on what to do next. It is important to note the app is not intended to provide medical advice or diagnoses.
The only information the app collects is an email address and survey responses. Information is encrypted and will be accessible only to authorized Truman administrators. The app does not use GPS or Bluetooth and does not track location.
More than 1,000 colleges and universities have signed-up to use #CampusClear. This tool is an important part of the extensive efforts Truman is undertaking for the well-being of the entire community. Taking a few seconds each day to record and report a health status will help prevent an outbreak and allow the University to complete the semester in person.