Econ Speaker to Examine Health Care Costs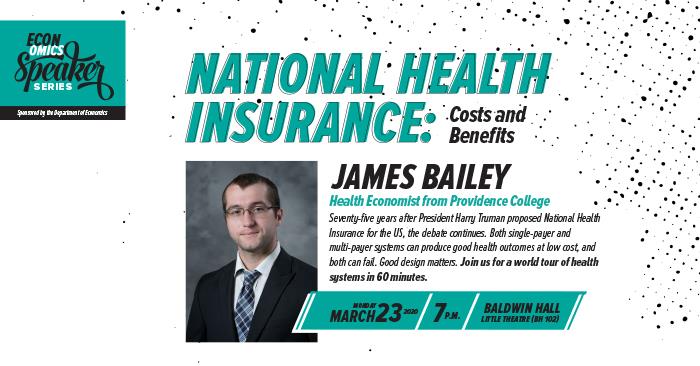 The Economics Speaker Series will continue with "National Health Insurance: Costs and Benefits" at 7 p.m. March 23 in Baldwin Hall Little Theatre.
Dr. James Bailey, professor of economics at Providence College in Rhode Island, will be the featured speaker. He earned his Ph.D. from Temple University and specializes in health care economics, health insurance, labor economics, entrepreneurship and regulation.
During his presentation Bailey will explore questions like whether or not the increased cost of health care in America buys its citizens better care and what economic indicator comes the closest to explaining why the U.S. spends so much on health care.
The Economics Speakers Series is sponsored by the Department of Economics. It is designed to showcase a variety of opinions on important topics in the field and is presented for educational and civic purposes.