Annual Diversity Retreat Planned for March 21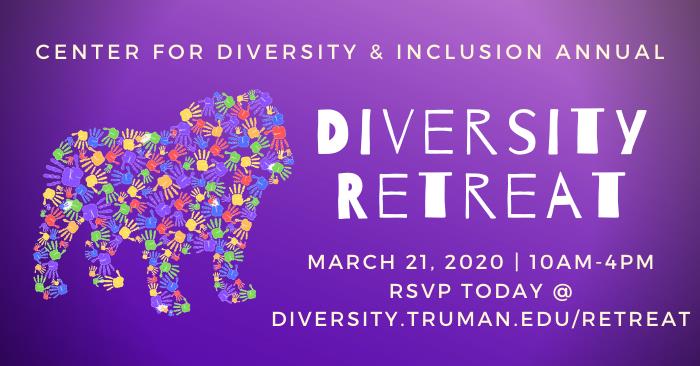 The Center for Diversity and Inclusion will host its Annual Diversity Retreat from 10 a.m.-4 p.m. March 21 in the Student Union Building Activities Room.
This is a daylong retreat where students will be challenged to engage in a critical reflection of their personal identities and how it impacts their actions and experiences.
The event is free. Lunch will be provided. An RSVP is required by March 18. For more information, visit
diversity.truman.edu
.