Students Selected as Gilman Scholars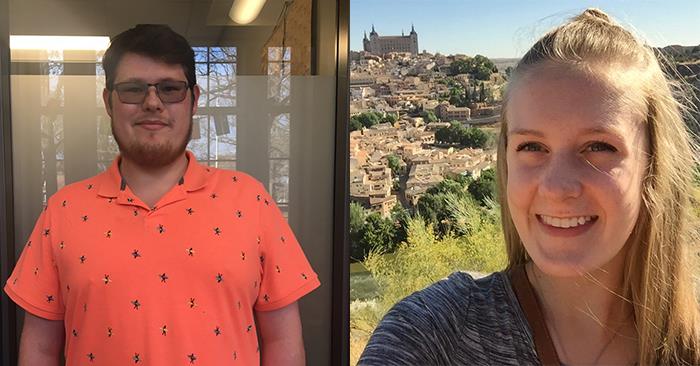 Students Levi Cullifer and Kaitlin Lewis have been selected as Gilman Scholars and will be studying abroad in the spring.
Gilman Scholarships are available to any U.S. citizen undergraduate students who are receiving Federal Pell Grant funding at a two-year or four-year college or university to participate in study and intern programs worldwide. Students are able to apply and receive up to $5,000 in scholarship funds for traveling the world.
Cullifer is a history and classical studies double major, with a minor in museum studies. He is a junior and will be attending American College of Thessaloniki in Greece in the spring. He is most looking forward to learning Greek culture and being fully immersed in the country's architecture and history.
Lewis is an anthropology and Latin American studies double major. She is a junior and will be attending Universidad San Ignacio de Loyola in Cuzco, Peru, in the spring. She is most looking forward to immersing herself in the unique blend of Incan and Hispanic cultures, histories and languages found in Cuzco.