Political Science Professor Recognized at the American Political Science Association Meetings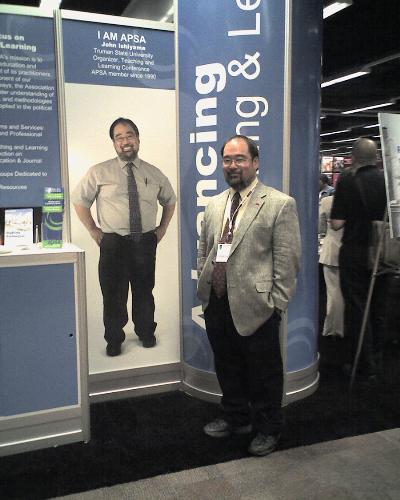 John Ishiyama stands next to his life-size image at the APSA meetings recently.

A life-size picture of John Ishiyama, professor of political science, was highlighted at the American Political Science Association (APSA) meetings Aug. 30-Sept. 2 in Chicago.
Ishiyama was highlighted with the image announcing "I am APSA," plus his university affiliation and his role in the association's Teaching and Learning conference.
The life-size image was in the central portion of the exhibition hall, where book publishers had their booths, where publishers hosted receptions, and where the association provided free coffee for the conference attendees each morning.
There were four such life-size images, and Truman had the honor of having one of its political scientists included among those four.