Rocket Man Begins Lyceum Series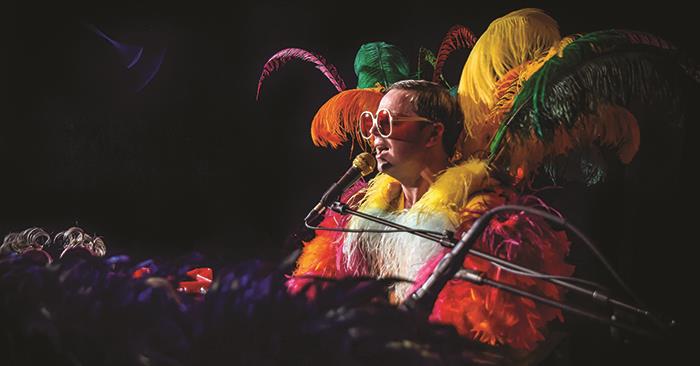 "The Rocket Man Show" will kick off the Kohlenberg Lyceum series at 7:30 p.m. Sept. 27 in Baldwin Hall Auditorium.
Rus Anderson is Elton John's official body double for his "Farewell Yellow Brick Road" world tour videos and photos. Picked by Elton himself, Anderson performs as young Elton John, singing his greatest hits with spot on vocals and fierce piano playing.
Anderson recreates an early concert with gorgeous, colorful and flamboyant costumes actually worn by Elton, including boots, glasses and jumpsuits from 1973 as well as his sparkly tuxedo from 1984. With all the classic young Elton antics, audiences are in for a night of nostalgia, singing, laughing and participation.
General admission tickets are $10 each, including tax. Tickets are available now at the Truman State University cashier window in McClain Hall or online at
lyceum.truman.edu
.
The Kohlenberg Lyceum Series will continue Nov. 1 with "Paul Robeson: The World is My Home." A tribute to the legacy of Robeson, an American singer, actor and political activist, Stogie Kenyatta takes audiences through the life of history's first black renaissance man and one of America's most complex and brilliant citizens.
The always popular Golden Dragon Acrobats will return March 2 with a performance filled with award-winning acrobatics, traditional dance, spectacular costumes, ancient and contemporary music and theatrical techniques. Later that same month, March 27, The StepCrew will be performing Celtic-inspired dance to completely original music compositions.
With the exception of the Golden Dragon Acrobats, which will begin at 7 p.m., all performances will take place at 7:30 p.m. in Baldwin Hall Auditorium. For more information or questions about these events, contact
Marie Murphree
in the Office of Advancement.