QPR Trainings Offered for Suicide Prevention Week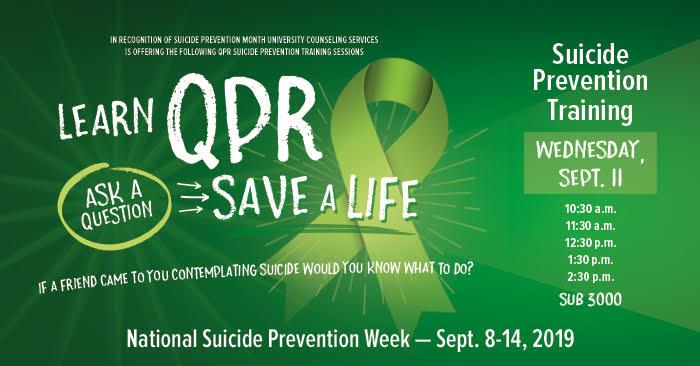 As part of Suicide Prevention Week, University Counseling Services (UCS) will be hosting QPR-A-THON Sept. 11 in Student Union Building 3000.
QPR, Questions Persuade Refer, is appropriate for faculty, staff and students who would like to increase their abilities in responding to people who express suicidal thinking. If a class or organization has thought about inviting a UCS speaker, this program may replace that need.
Five 50-minute trainings are scheduled throughout the day. Times include: 10:30 a.m., 11:30 a.m., 12:30 p.m., 1:30 p.m. and 2:30 p.m. Trainees only need to attend one training session and do not need to RSVP.
Questions about this event can be directed to
Madeline Nash
.